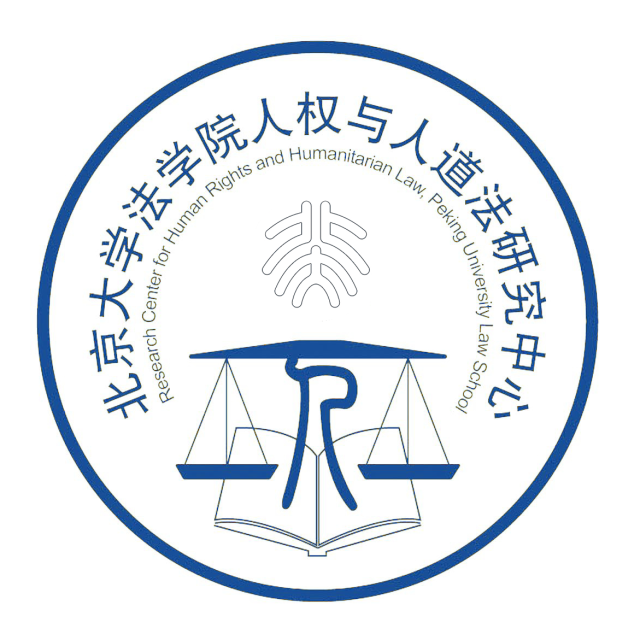 An Introduction to the
Research Center for Human Rights and Humanitarian Law (RCHRHL),
Peking University
The Research Center for Human Rights and Humanitarian Law (RCHRHL) of Peking University was founded on 25 April 1997, with the name "Research Center for Human Rights" (RCHR) until 2008.
RCHRHL is an academic association with scholars in international law, criminal procedure law, administrative law, comparative law and other human rights areas. Since 23 April 2008, the Center has adopted its current name in order to expand the scope of research and international cooperation.
Members of RCHRHL
Director:SHEN Kui
Former Director: GONG Renren
Executive Director: BAI Guimei
Officer (Internal Affairs and Educational Administration): LI Hongyun
Officer (Research): CHEN Ruihua
Members: YE Jingyi, WANG Keqin, QIAN Lieyang
Tenets
Facilitating academic exchange both at home and abroad in the field of human rights and humanitarian law
Developing human rights education and research
Advancing the human rights awareness among Chinese citizens
Courses Provided
Compulsory modules
Human Rights and the Rule of Law
International Mechanisms for Human Rights Protection
Civil and Political Rights; Economic, Social and Cultural Rights
Series of Lectures on Human Rights Protection
Elective modules
Business and Human Rights
International Humanitarian Law
Minority Rights
Regional Systems for Human Rights Protection
Academic and Educational Achievements
RCHRHL and the Raoul Wallenberg Institute of Human Rights and Humanitarian Law (RWI), Lund University, Sweden have been cooperating in the field of human rights promotion and education since 1997. In 2004, the human rights master program (the Program), jointly cooperated between the RCHRHL and RWI, was launched at Peking University as the first human rights education program for master students on the Chinese mainland. The duration of the Program is three semesters (two since 2011) and each round of the Program enrolls 20 students (25 since 2008) from Masters, PhD candidates at Peking University.
RCHRHL has held academic symposia and seminars on theoretical and practical human rights issues at both domestic and international levels. It serves as an advisory body for governmental institutions, including legislative, executive and judicial organs on matters such as the observation and implementation of international human rights conventions. The Center also publishes academic works in the human rights field, including research achievements and translations.
RCHRHL is willing to cooperate globally with institutions and experts devoted to the study of human rights, and jointly promote the cause of human rights.
Contact
Human Rights Online Portal: http://www.hrhl.pku.edu.cn/
Tel: 86-10-62767955
Fax: 86-10-62767087
Admin Office: Rm 301-1, Leo KoGuan Bldg, Peking University Law School
Follow us in wechat: RCHRHL